APQC Improves site search Experience
Watch a team from APQC share why they needed to improve site search and how SearchStax Site Search made everything "painless"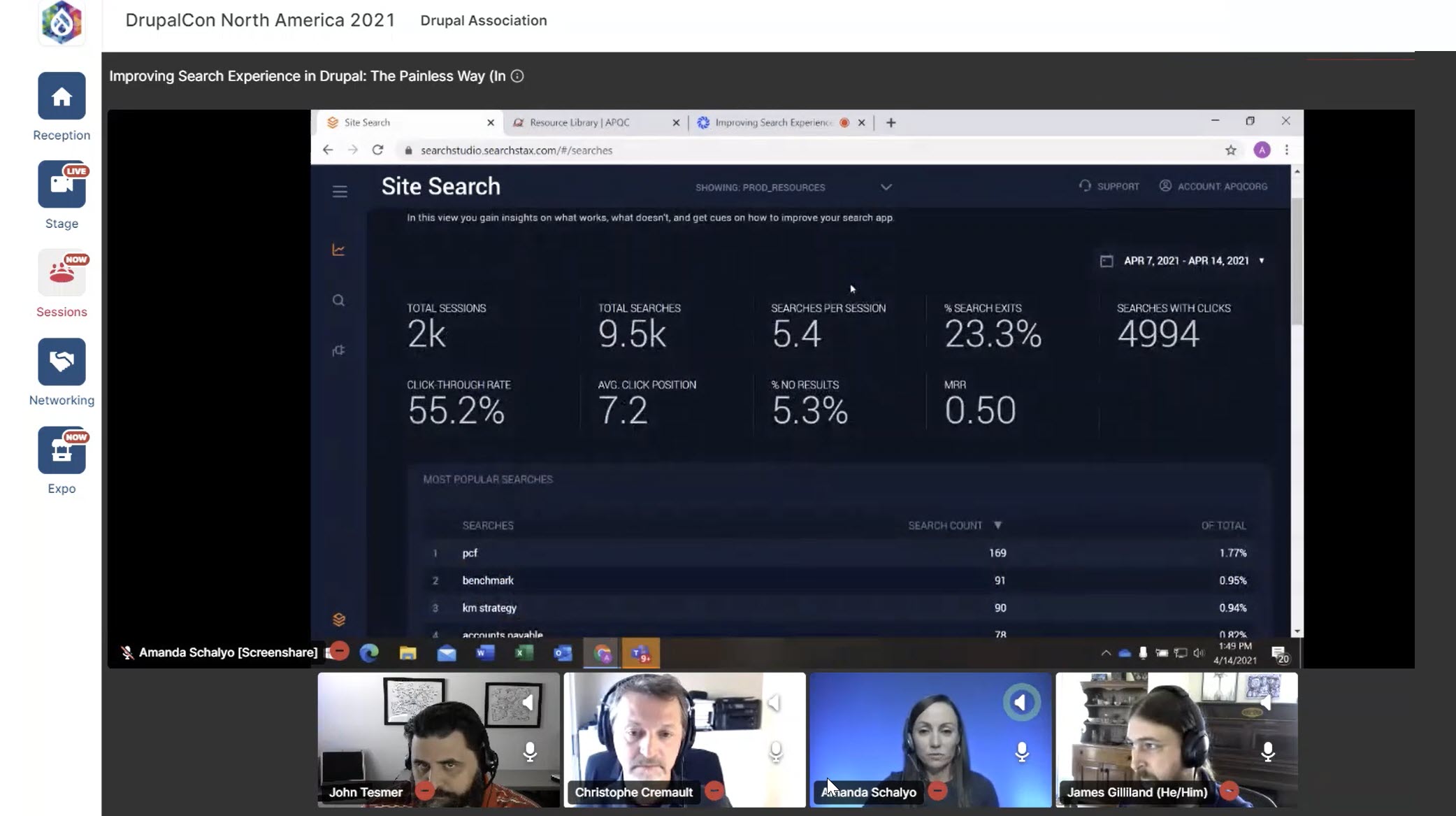 What do you do when you realize that site search on your website is critical to your business, but you have no insights into what people are searching for and you don't have an easy way to improve what results are presented?
The APQC team provides background information on why they selected SearchStax Site Search and the technical perspectives on the implementation. The session wraps up with a sneak peek into the analytics provided by SearchStax and a hands-on demo with into how easy it is to set up search synonyms and leverage the Power Search function.